Kim Neilson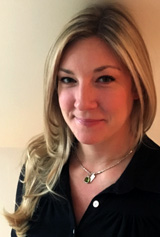 I once saw a quote that said "beauty equals confidence, and confidence equals power". I think that's a really powerful quote.

I am not just s hairdresser, I am a day maker. I have been drawing inspiration from nature, art and social media.

Post graduation from the Aveda Institute Chicago in 2005, learning everything about hair became my obsession. I attended classes all over the United States to continue my education from Scottsdale, AZ, Las Vegas, NV and Minneapolis, MN (where Aveda headquarters are located) to Columbus, OH, New York City and even abroad in Paris.

After those adventures I found my way to North Carolina. It was important for me to stay within the Aveda network. I opened and ran a successful salon for eight years that is still growing today. Since moving back to Chicago I have been honored to join the team at Fox Hair. Looking forward to meeting you!

Love, peace and hair grease!